Users are still mostly charging their smartphones daily (poll results)
19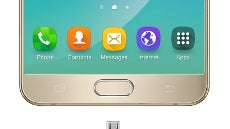 As cliched as it may sound, we all hate that beep of doom announcing that the end is near and our smartphone will soon power off. And it's no wonder, for despite the mind-blowing progress we've witnessed in the phone category over the past decade or so, battery life is the one area in which what we have today is actually inferior to what we had in the past. All those apps and functionality, along with fancy hardware, do come at a price.
So we thought we'd ask just how bad it is you have it, especially right now that more and more manufacturers venture into dangerous marketing territory, claiming some pretty impressive longevity figures. Are 2-day smartphone batteries common among our readers? According to the results of our poll, not at all.
By and large, people still have to charge their devices once a day. In fact, quite a few people report that they're forced to reach for an outlet as much as twice a day. Only a relatively tiny portion of respondents claim that they don't have to bother with cables for more than two or three days at time. Here are the results:
What was even more surprising was that despite essentially the same number of readers taking part in our identical poll from over 8 months ago, the stats have actually taken a hit for the worse. Our best guess is that this likely isn't representative of the industry as a whole, but a simple matter of variation in the people who took it upon themselves to participate.
Thoughts?
Recommended Stories