Update to iOS 8 Beta, updates Health app to track your caffeine intake
4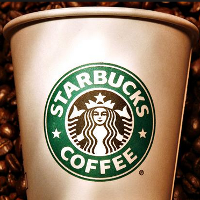 Apple has been updating the iOS 8 beta
, and at the same time it has been working on adding new features to the Health app that will part of the next generation of Apple's mobile OS. The new features include a step counter, a meter that tracks the distance that you've traveled on a trip, and perhaps the most important of them all, a caffeine intake tracker. This will certainly come in handy for those who like to consume large amounts of coffee or cola, like software developers.
The
Apple iPhone 5s
itself will be able to act as a fitness tracker, thanks to sensors already pre-installed on the handset, and the M7 motion co-processor. But most people are going to want to use a smaller wearable device to collect the metrics, and have the Health app on their iPhone keep track of the numbers and tell them what they mean.
Right now, the Health app will accept info from third party fitness trackers, such as heart rate, blood pressure and other important health metrics. The rumored Apple iWatch is believed to be able to also capture much of the same information, and possibly blood glucose levels. This is the reading that diabetics need to know, if they are taking insulin injections to manage their diabetes. If the reading is too high, a shot of insulin might be required. If too low, the diabetic might need to consume sugar to counter act a previous insulin injection. As you might be able to tell, blood glucose tracking is a huge profit center for many pharmaceutical companies, and if the iWatch can get this aspect of health monitoring right, Apple could have something big here.
source:
Forbes