Update to Windows Phone 8.1 version of Skype adds support for Cortana and more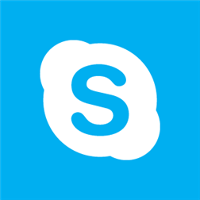 A new update for the Windows Phone 8 and Windows Phone
8.1
versions of Skype is now available at the Windows Phone Store. For those sporting a device powered by Windows Phone 8.1, the update allows you to make a Skype video or audio call by saying something like "Skype get Lara Kingwell on the screen". While Cortana is available only in the U.S. for now, the virtual personal assistant
will soon be available in other countries
.
The new 2.19 version of Skype will also add email, texts and Skype updates to your Action Center, in Windows Phone 8.1. In addition, Skype now supports 51 languages for Windows Phone users, up from the 19 it previously supported. And the guys and gals at Skype have had their listening ears on. The latest version of the Windows Phone app gives you the ability to edit your last message, something requested by users who respond to messages quickly, without thinking about spelling errors. Another change improves push notifications on Skype, "to get you quickly back into the conversations you care about."
The latest update to Skype for Windows Phone also includes the usual general bug fixes and improvements. For those of you who don't remember, or were into Sponge Bob at the time,
Skype has actually been owned by Microsoft
since October, 2011.
source:
Skype
via
WPCentral