Update to Microsoft OneDrive includes Poke detector
3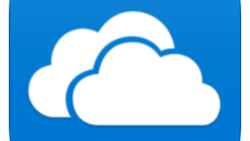 One of the cool features of Pokemon Go is the one that allows you to take screenshots of Pokemon against the backdrop of real life. One sure fire way to scare someone who is not up on technology (or the news) is to show them a screenshot of a Pokemon standing right next to them. Microsoft has announced today that an update to the OneDrive cloud based storage system will include a Poke detector.
If you have the OneDrive app installed on your phone, and the camera upload feature activated, the screenshots you take of Pokemon will be automatically saved to the cloud thanks to OneDrive, and tagged with the correct name of the Pokemon captured in the image. This way, when looking for screenshots of Mr. Mime, you can type in the name and see all of the screenshots you took featuring this odd looking pocket monster. The Poke detector is offered on the mobile app.
The update to OneDrive also includes a new feature that recognizes when a few pictures from a certain location have been snapped in a short period of time. OneDrive will automatically select the best quality images from these photos and put them into an album. You will receive a notification when the album is ready to be viewed. This automatic album feature is also now found on the OneDrive mobile app. The update also adds searching capabilities from the
All photos view
allowing you to search for images by how they were tagged. This includes the ability to search by subject matter, location and even emoji.
If you already have the OneDrive mobile app on your phone or tablet, the update should arrive soon. If you would like to install the app on your device, click on the appropriate platform below.
Download OneDrive (
iOS
|
Android
|
Windows
)
source:
Microsoft
via
VentureBeat