Update to Cortana allows it to follow your workouts
5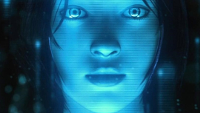 Microsoft has been updating voice-activated virtual personal assistant Cortana twice a month and has just added a new feature. Under
Interests
, Cortana now has a fitness tracker under the lifestyle heading. The fitness tracker says that it will "keep up with your workouts." If you haven't received the update yet, there is no reason to pout. You will find the new feature on your phone soon enough.
During the summer, Microsoft said that it would consider making Cortana available to iOS and Android users. The software giant has to determine whether it might be giving away to the competition one of the features that drives smartphone buyers to Windows Phone. We're pretty sure that gamblers might be looking to buy Microsoft handsets with Cortana aboard. That's because the algorithm programmed into the personal assistant has done an amazing job predicting sporting events. During the World Cup,
Cortana was 15-1
. Including
a correct prediction for Super Bowl 49
, Cortana was 9-2 during the NFL playoffs.
As we told you yesterday,
Cortana recently went up against its two major rivals in a multi-language test
. Tested in English, French, Italian and Mandarin, Cortana trailed both Siri and Google Now with the accuracy of her responses. Siri was correct 76% of the time, followed by the 46% scored by Google Now and the 42% accuracy score earned by Cortana.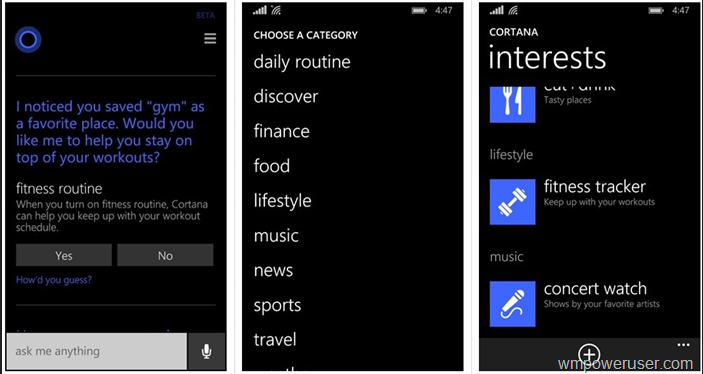 Update to Cortana brings new feature that tracks your workouts
source:
WMPoweruser