Update coming for Motorola DROID RAZR HD and Motorola DROID RAZR MAXX HD; it's not Android 4.2.2.
4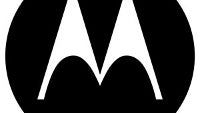 The other day, we told you all about
a soak test coming
for the
Motorola DROID RAZR HD
and the
Motorola DROID RAZR MAXX HD
. Obviously, the first thought that would pop into the mind of those sportin' one of the two models would be that Android 4.2.2 is on the way. But you'd be dead wrong. While both handsets are being updated, information posted by Verizon shows this is more of a
maintenance update
designed to kill bugs dead and take care of a few other things.
The update, which weighs in at 50MB, will probably start rolling out OTA to the two handsets next week. The changelist shows that it will improve the reliability of the GPS feature, lessen the number of random reboots and categorize data usage to make for more accurate Data Metering. SMS messages that are read will be correctly displayed as read. Security for the phones will be improved after installing the update and both devices will offer the VMWare Horizon Mobile Switch application. This offers users a way to separate a phone into business and play modes and toggle between both of them when needed. It is an application tailor made for those who bring their own device to the office.
It is not an update to Android 4.2.2, but if it improves your DROID RAZR HD or DROID RAZR MAXX HD, it is a reason to welcome the update with open arms nonetheless.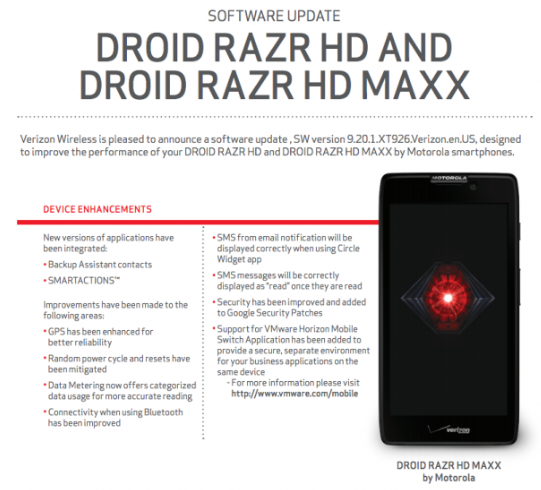 An update is coming to the Motorola DROID RAZR HD and Motorola DROID RAZR MAXX HD
source:
Verizon
via
Droid-Life