Google to fix bug that prevents pictures from being saved on Pixel handsets
4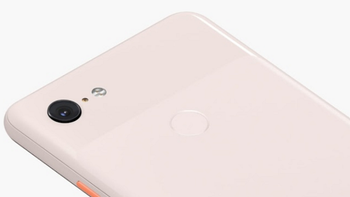 Besides affecting all three generations of Pixel phones, similar complaints were made by some owners of the
Nexus 5X
,
Samsung Galaxy S9
,
Moto Z2
, and
Moto E
. Google's brief statement doesn't mention that the update will be sent to any specific model, but the company did tell
Android Police
on Monday that the fix will be heading to all three generations of Pixel handsets.
"We will be rolling out a software update in the coming weeks to address the rare case of a photo not properly saving"-Google
On affected phones, the thumbnail image of the last photograph would disappear from the circle found on the camera UI. Tapping on the image would normally result in the picture being displayed on the phone's screen. Instead, those with the bug found that the image would disappear when tapped on. One theory floating around was that the problem was being caused by the HDR+ feature. The problem seems to occur when the user leaves the camera app, or turns the screen dark before HDR+ processing of a photo is completed.
Regardless of the actual cause, Google will soon be sending out the necessary patch to exterminate this bug.
Recommended Stories