Upcoming larger iPhone to have a dual camera for brighter pictures and zoom, new Touch ID sensor coming on both
66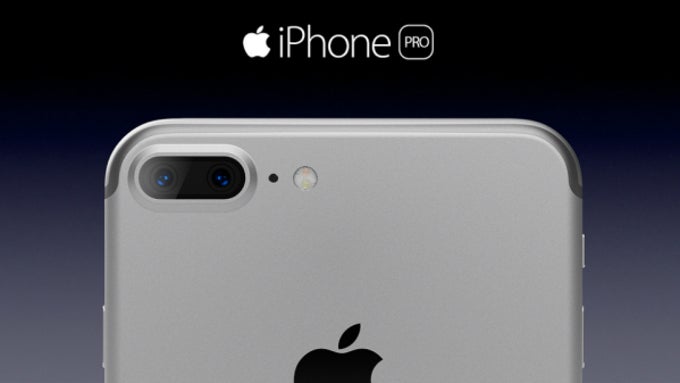 Apple is ready to introduce its first iPhone with a dual camera system that will capture brighter images at night and record sharper detail, according to long-time Apple insider Mark Gurman reporting for Bloomberg. The new dual camera system will only be implemented in the larger new iPhone, while the smaller iPhone model will ship with a traditional single camera.
How will that new camera system work? There will be two separate sensors that capture color in a different way, but then those two different pictures are combined together for a superior final image. Apart from the brighter and sharper photos captured this way, the new system will also allow users to zoom without losing as much detail as before.
The other important innovation in the upcoming iPhone series is an updated home button. Rather than using a mechanical key that physically clicks when touched, both new iPhones will come with a pressure-sensitive home button that will instead rely on a taptic engine of sorts (similar to what's on the Apple Watch and new Macbooks) that will simulate that clicking sensation.
New Touch ID and no headphone jack on both, dual cam system on the larger iPhone
And yes, the headphones jack will be gone on both new iPhones. This will free up space for a secondary bottom-firing speaker, but will also create a nuisance for owners of traditional headphones that connect via that 3.5mm headset jack. Apple started allowing accessory makers to build headphones that connect via the iPhone's Lightning port the year when it bought Beats Electronics, and the trade-off is said to be better sound quality.
While there will be no major redesign of the iPhone series, Bloomberg corroborates all earlier leaks and says that Apple will indeed remove the inner-most horizontal antenna band line, making for a more streamlined look of the new headsets.
It's worth noting that Bloomberg avoids attaching any name to the new family of iPhones. It seems that the name of the new iPhone series is not settled yet. And since this is not a major overhaul of the iPhone series, rumors have mentioned the phones might not be called iPhone 7 and iPhone 7 Plus, but instead - iPhone 6SE and iPhone 6SE Plus.
Recommended Stories