Untappd is the ultimate app for beer lovers and it's available on every smartphone
1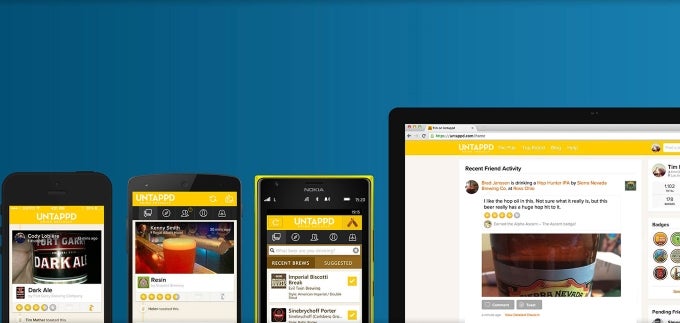 Got a taste for premium beer and everything else regarding the golden brew? Untappd is your social beer drinking app! This is a beer/beer pub discovery and check-in network that lets you easily find nearby craft breweries and bars, check out trending beer varieties, and look at where your friends are drinking.


Untappd rewards adventurers walking the path of the brew with a variety of badges. The more you use the app and explore local pubs, the more you'll get. You will also get notified when particular brands you're interested in become available at verified venues in your vicinity.

While the app may not be the prettiest of its kind, it's very straightforward and rich with information. The main screen shows your profile and lets you access important parts like statistics, beer list, beer wish list (full of brews you want to enjoy in the future), badges, and venues. Searching for a brewery will give you coordinates and an estimated time for travel, although using the 'Nearby' button will show you some nice places along with the number of people that checked in.

Untappd is free and open to beer lovers of all ages and smartphone backgrounds, given that it's available for Android, iOS, Windows 10 Mobile, and BlackBerry OS 10. Enjoy a cold one!