Unlocking the HTC One M9's bootloader is easy! Here's how to do it
12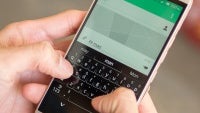 If you are one of those enthusiasts who unlock & root their new smartphone the second they get it, you're going to love the HTC One M9. It's already possible to bust open its bootloader and open the gates for rooting, flashing custom roms, Xposed modules, tweaks - you know, all that good stuff! We're going to show you the procedure now. But before you jump in, take note of some important prerequisites.
You will need a computer for this. In this tutorial, we're using a Windows computer. The procedure is largely the same on Mac and Linux, but the software used differs a little.
Unlocking the bootloader will void the warranty of your smartphone permanently and HTC's service will give you the cold shoulder. The procedure will also wipe all personal data on your device, so either do this while your One M9 is brand new, or backup your data beforehand. It goes without saying that the backup data must not reside on the smartphone itself, because it will be deleted along with the rest of the data on it. So copy it to your computer or upload it to your cloud storage account, and you're set!
Oh, last but not least - charge your device to at least 50% before you go on.