Deal: Unlocked LG G6+ (US variant) is now $200 cheaper
5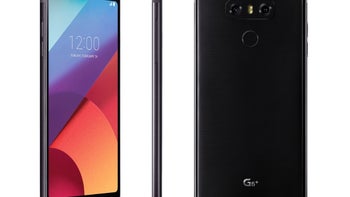 Released in the US in the second half of 2017 for$799, the unlocked LG G6+ is now $200 off - thus, you can buy it for just $599.99.This is the official North American variant of the G6+, coming with US warranty andbeing compatible with Verizon, AT&T, and T-Mobile. In case you're wondering,this is not the Amazon Prime version of the phone (which has Amazon ads andoffers on the lockscreen), so it's offering a clean user experience.
The G6+ is an upgraded LG G6 (available since early 2017), featuring128 GB of storage space and coming with a pair of premium LG QuadPlay headphonesin the box. The smartphone is currently running Android 7 Nougat, but an updateto Android 8 Oreo should be launched soon.
At the moment, you can get the LG G6+ for $599 only fromB&H - an authorized LG retailer - via the source link below. Until an LG G7arrives, the G6+ remains one of the best LG phones on the market, alongside thelarger (and more expensive) V30.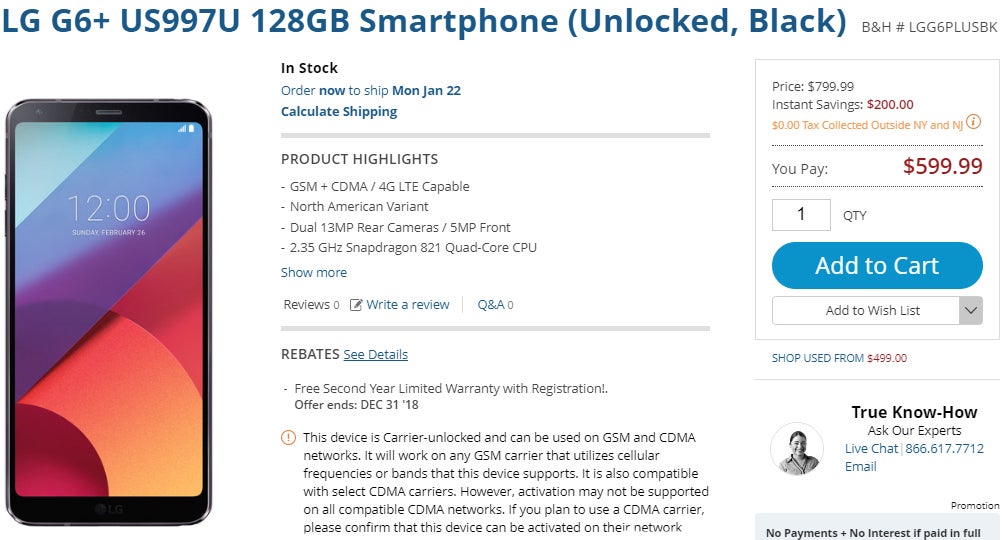 source: B&H