Unlimited data plans aren't making a comeback at Verizon
55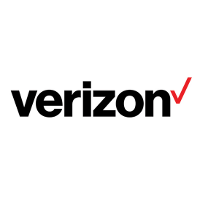 As some of you guys may know, yesterday
Verizon published its earnings report for Q4 2015
. Shortly after the earnings call, in an interview with CNET, Verizon CFO Fran Shammo dismissed the notion that Verizon could bring back unlimited data plans, a major blow to data-heavy Verizon subscribers.
Back in 2010, Verizon and AT&T - the largest carriers in the US by subscriber count - stopped offering unlimited data plans. Since then, both carriers stomped down heavy on those who wouldn't let go of their grandfathered unlimited data plans,
raising the price
of these plans as well as forcing subscribers to shift to a new (data-limited) plan when opting for a subsidized on-contract smartphones.
In a recent development,
AT&T brought back unlimited data
earlier this month, although the company's new plans are limited to DirecTV and U-Verse TV subscribers. As such, many were wondering if Verizon is going to match AT&T's new offer, but following Shammo's claims, it looks like the option is off the table for the time being.
Verizon's CFO also noted that his company will not be engaging in any promotions war with the other carriers in the US. Here's what Shammo had to say about Verizon's position with regards to promotions offered by other carriers:
"Promotions come and go [...] We can't react to everything in the marketplace."
What do you guys think? If you're disappointed to learn that Verizon isn't bringing back unlimited data plans anytime soon, make sure to voice your frustration in the comment section below!