Low churn rate drives Verizon's fourth quarter; carrier promises to be first in the U.S. with 5G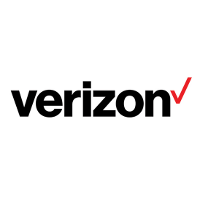 Promising to be the first in the U.S. to deploy 5G, Verizon announced its Q4 earnings today. The nation's largest carrier added 1.5 million net new postpaid subscribers from October through December. While that figure was below the 2 million added during last year's fourth quarter, it beat Wall Street analysts' consensus estimate of 1.42 million additions. For all of 2015, Big Red added 4.5 million net new postpaid subscribers.
During the quarter, Verizon Wireless took in revenue of $23.7 billion, up 1.2% year-over-year. For all of 2015, the mobile operator reported revenue of $91.7 billion which was up 4.6% over 2014. Churn was .96% for both the last three months of the year and for the entire year. That compares to 1.14% for 2014's fourth quarter and 1.04% for the year.
During October through December, Verizon added 906,000 4G LTE smartphones to postpaid customer accounts Postpaid phone additions amounted to 449,000 as the number of featurephone users declined. 7.6 million phones were activated using an installment plan during the fourth quarter. Verizon now has 25 million phones covered by such plans, making up 29% of the handsets used by postpaid customers.
8.4% of the carrier's postpaid subscribers upgraded to a new phone in the last quarter of the year. Overall, there are 73 million smartphones in use on Verizon's customer base. 79% of them are 4G enabled. 90% of wireless data used by subscribers went through the company's LTE pipeline during the fourth quarter. While all of the numbers showed improvement for the period, the average revenue per account was $148.30, down 6.6% from last year's fourth quarter. The figure also failed to meet Wall Street expectations of $149.61.
Verizon says that it is starting to get its network ready for 5G. The carrier expects to hold field trials this year and has gone on record as saying that
some sort of commercial deployment will start in 2017
. Most analysts expect 5G to debut in 2020.
source:
Verizon