United Airlines wants you to hack its mobile app, other services, and offers frequent flier miles as an incentive
1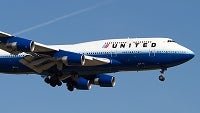 Like to stomp techno-bugs and travel? You could get up to 1 million frequent flier miles from United Airlines if you discover a sever bug in the code behind its mobile app, mobile website, beta, main page, or any number of other areas the airline hopes will serve as a way to shore up safety, security, and privacy of its systems.
To that end, the airline has joined the likes of Microsoft, Google, and Facebook in enlisting the prowess of "white hat" hackers to look for exploits in United's platforms.
United is calling its initiative the Bug Bounty Program, and if you discover and report issues that were not found by its in-house tech team, you can get between 50,000 and a million award miles. Eligible systems include authentication bypass, any of United's web-sites, the mobile app, cross-site scripts, timing attacks, remote code executions, even brute-force exploits on reservations, PINs, and passwords.
Of course, such exploits might bring out the mischievous in even the best of us, so general brute-force attacks, writing in new code, denial-of-service attacks, or attempts to compromise aircraft systems will lead to legal action.

source:
United Airlines