Unidentified tablet shows up on Google's I/O page, could it be the rumored Nexus 8?
22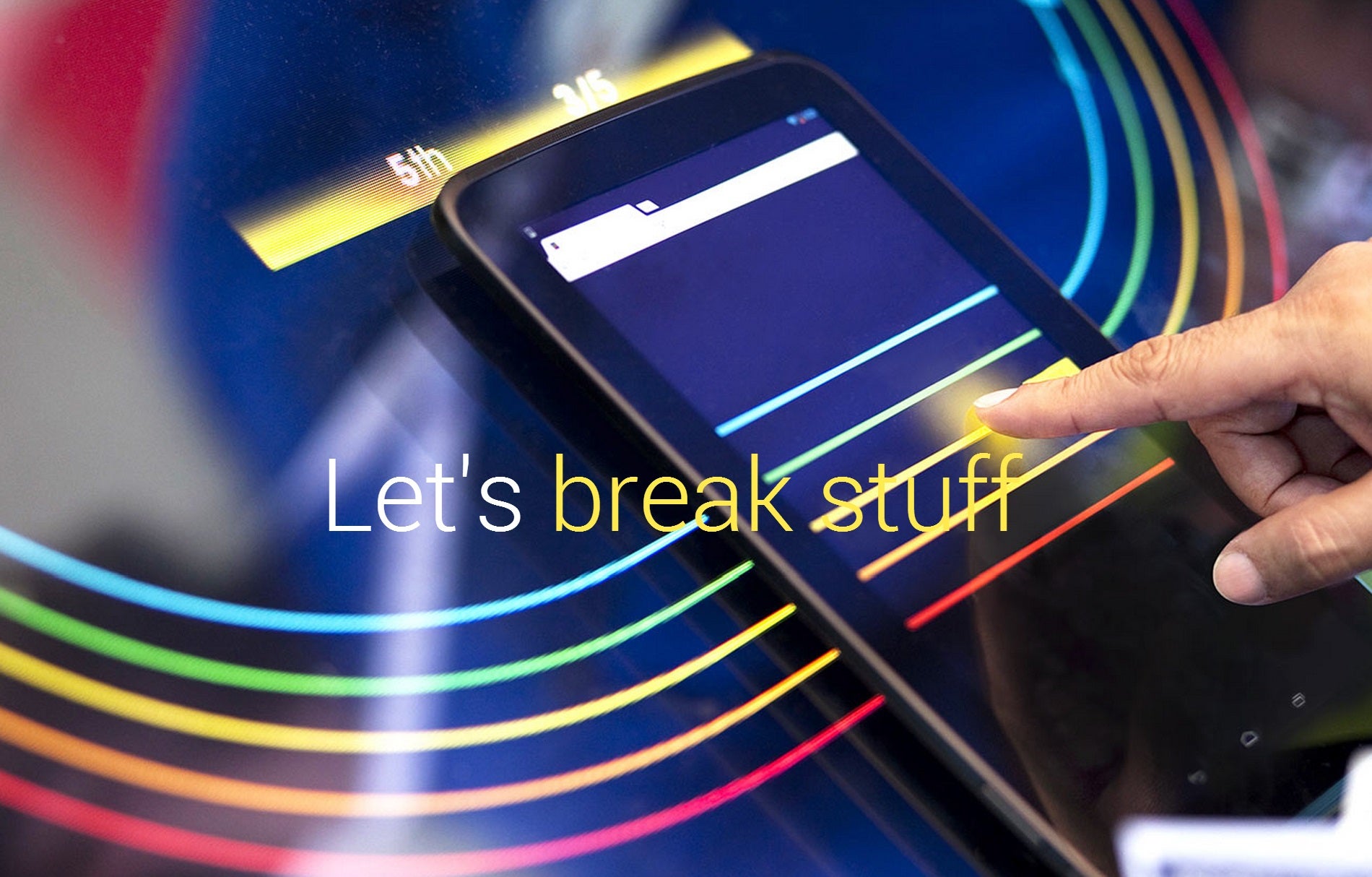 There has been no shortage of Nexus 8-related
rumors
these past few months, and, usually, when there's smoke, there's also fire. According to the rumor mill,
Google is deep into the development
of a new Nexus slate with a larger, 8.9-inch display, and
it's HTC that's been tasked with its production this time around, not Asus
. Apparently, such a tablet is due for a Q3 release.
That's interesting, as Google's minty-fresh I/O conference webpage has an intriguing header image with an unidentified slate in it. Before we get into entertaining the notion of what this could mean, we should say that we could very well be looking at a placeholder device. With that out of the way, we have to note that some rumors did indicate a June announcement, not to mention that the Mountain View-based company has, in the past, used the I/O event as a platform to launch new products. Indeed, we may very well be looking at a still veiled-in-secrecy new Nexus tablet.
The image in question doesn't really provide us with too many clues, though if this is, indeed, the rumored Nexus 8, it is apparently coming with
at least
one front-facing speaker. On the down side, the tablet sports quite the fatty bezels, so compactness won't be among its main selling points. Price would, or at least many would expect -- especially given Google's record with the Nexus line -- though
we've heard it said that, this time around, the search giant may be after a more premium pricing tier
that will allow whoever ends up manufacturing the Nexus 8 to pack it with the latest and greatest in hardware.
In any case, we'll know for sure in exactly a month's time from now (June 25-26th), which is when Google's I/O 2014 event is set to take place.