Under-Display Touch ID could come to the iPhone by 2026
4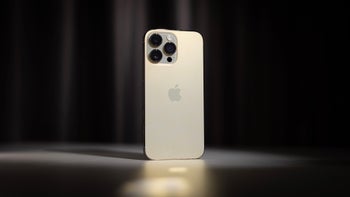 Ever since the
iPhone X
made its debut back in 2017, Apple has displayed a preference for Face ID, especially when it comes to the Cupertino company's more premium products. Touch ID still has a place in the
Apple
ecosystem, but it is typically present only on lower-end devices (like the
iPhone SE 3
and the
iPad mini 6
) and the MacBook lineup.
However, it seems Apple might be reconsidering its stance on Touch ID. According to a recent rumor that surfaced on the
Korean Naver blog
, Apple might launch an iPhone featuring under-display Touch ID 'two to three years after under-display Face ID makes its debut'. This information was subsequently covered by MacRumors in
a dedicated article
.
Based on most reports, Apple could implement under-display Face ID technology in 2024 or 2025 at the latest. This means we can expect under-display Touch ID as soon as 2026. Such a timeframe also falls in line with a recent patent Apple managed to secure (initially spotted by
Patently Apple
).
No one really understood why the Cupertino company was so quick to forsake fingerprint biometrics on its premium smartphones. Despite the technology working very well on a wide range of Apple products, the high-end iPhones never dabbled with it, for example, through a side-mounted Touch ID scanner built into the side button.
Hence, It is somewhat perplexing to see Apple reverting back to Touch ID after such a decisive step. Nevertheless, there is nothing innately wrong with implementing two types of biometric authentication technology. After all, both Face ID and Touch ID have their unique strengths and weaknesses, and there is no reason to make users choose between one and the other.
There is a fair degree of irony in the fact that Android smartphones have had under-display fingerprint scanners for quite a while now, while Apple is still working on perfecting the technology. This will make for an interesting keynote… in 2026.