Unannounced LG D830, LS740 (for Sprint?) and others caught running Android 4.4 KitKat
14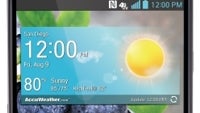 The mysterious
LG D830
smartphone that fist appeared on our radars in November has surfaced again. We don't know exactly when it happened, but the D830's browser (Chrome 30) was tested over at HTML5Test. The score is nothing short of impressive: 503 out of 555. The test reveals that the D830 runs Android 4.4 KitKat. As previously reported, the handset should feature LTE connectivity and a 1080 x 1920 pixels display (of unknown size), so it seems to be on the high-end side.
Earlier this month, we told you that LG might launch an Optimus G Pro sequel, possibly called
G Pro 2
, around March this year. Could the D830 be the new G Pro 2? There's no way of telling at the moment, but we're not excluding this possibility.
Other unannounced LG Android smartphones that we spotted running 4.4 KitKat at HTML5Test include: LG LS740, LG D410, LG D320, and LG MS323.
The LS740 is interesting in particular, as it appears to be made for Sprint. We're assuming this because most of LG's recent handsets released by the third-largest US mobile carrier have similar model numbers: LS980 (LG G2), LS860 (LG Mach), LS840 (LG Viper), etc. Even Sprint's upcoming
LG G Flex
- expected to be launched this quarter - carriers a similar model number: LS995. The Bluetooth SIG confirms that the LS740 has LTE, so the handset could be the successor to the 4-inch
LG F3 LS720
(introduced by Sprint last year as its cheapest LTE smartphone). Hopefully, it won't be long until we find out if we're correct.
Unfortunately, there are no photos to show any of these leaked handsets (what you're seeing in the top-left corner is the old Optimus G Pro). Still, it looks like LG has quite a few new Android smartphones in the pipeline, the entire gang running 4.4 KitKat. That's good, wouldn't you agree?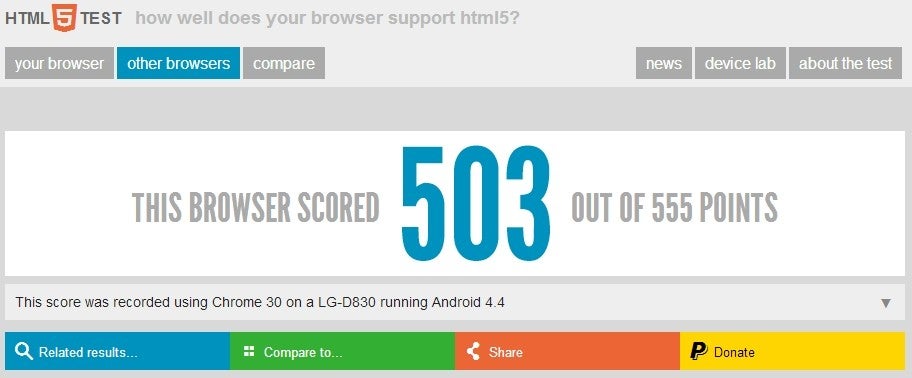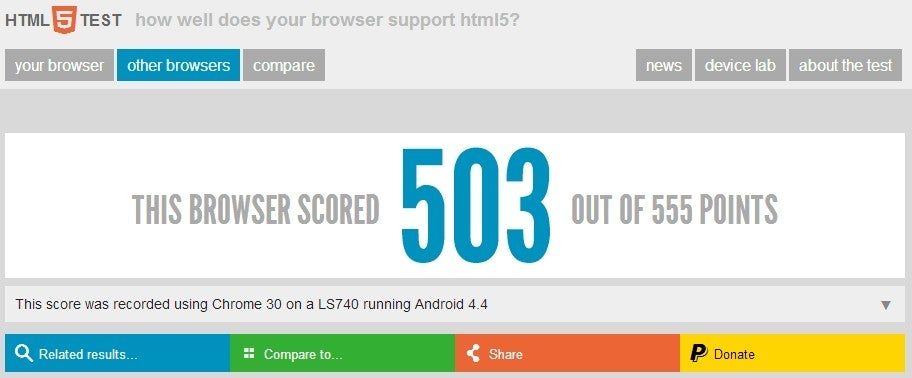 sources: HTML5Test
(1)
,
(2)
,
Bluetooth SIG