Uber now lets you track friends and family
7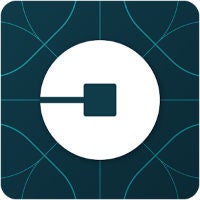 Uber has had troubles in the past with a number of PR disasters, but the company seems to be on the rebound and the latest is that it is taking a previously problematic feature (that all users were being tracked at all times, and Uber HQ could bring up a "God View" at any time) and bring it to the public as a useful safety feature.
In the latest version of the Uber app, you can now keep an eye on your friends and family as they are taking a ride. The option to track people you know is built on top of the Family Profiles feature that Uber previously set up in order to allow people to pay for rides for someone else, which has been especially useful for parents using Uber with their children. Now, Family Profile also includes Trip Tracker to provide automatic notifications and the ability to follow along on the map whenever a family member is taking an Uber.
Unsurprisingly, Uber is touting this as a safety feature, because it lets you keep track of when people are on their way, which route they are taking and when they've arrived safely at their destination. Not a bad option, even if it did take a while to be implemented.