US tops the LTE game worldwide thanks to Verizon's network, but Asia LTE about to explode
5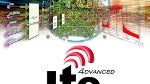 Verizon's LTE network was the biggest undertaking of its kind worldwide and now has more than 3 million subscribers, placing North America on top of the LTE game worldwide.
Granted,
LTE pioneers like TeliaSonera in Sweden are already testing LTE Advanced with up to 1Gbps download speeds
, but their scale is just not that massive.
The chart below from TeleGeography visualizes the trends in LTE deployment for the next few years, and some not so surprising developments are expected.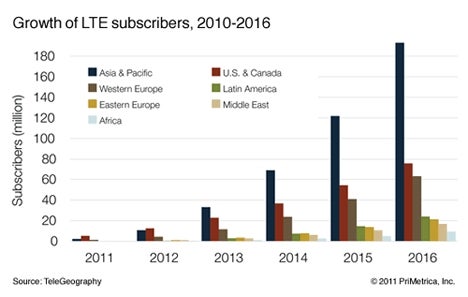 While LTE is used currently by only a fraction of all mobile subscribers, as you can see from the shortish bars below, it is about to proliferate much faster in places like Asia than in North America, due to the sheer size of the markets.
In 2016, LTE subscribers in Asia are expected to hit 200 million, with the current leader North America close to the 80 millionth mark. Still, we'd wager to say that North America, and Verizon in particular, will continue to
hold the "most expensive" title in the world of LTE networks
.
source:
TeleGeography
via
SlashGear