US authorities are pushing Apple to assist them in unlocking phones and snoop around for evidence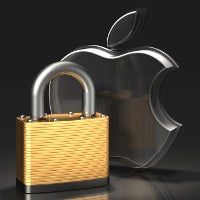 "Surveillance" and "privacy" have been pretty strong buzz-words this past year. In light of Edward Snowden's revelation of mass-surveillance programs, and the ever-growing business that online advertising (ergo – user information gathering) is, people have started to pay mind to what they disclose publicly and who has access to their information.
The communications giants have chimed in, offering encryption in their operating systems, in an attempt to put users' minds at ease – both
Android 5.0
and
iOS 8
promise to encrypt your data and keep it away from prying eyes. And while Lollipop is being adopted
a bit too slow
, iOS
8.1
.1 has already rolled out to plenty of iDevices, and Apple's new security has been
irking US authorities
to no end.
In a recent report, we've learned that the Department of Justice (DOJ) is seeking to compel Apple to help with a certain criminal case, being investigated in California, by assisting authorities in bypassing an iPhone 5s unit's security. Since such attempts have so far been futile, prosecutors had to come up with a new strategy – this time, they have invoked the All Writs Act. Don't know it? No worries – it's an 18th century federal law that states that courts have the right to issue an order, which requires a person or a company to do a certain act.
The order has been filed and it states that Apple is to assist authorities in bypassing any security, which the phone may have, in order to allow access to any data that is stored on the device. If the data is encrypted in any way, Apple is not required to attempt a decryption. The company is also not obliged to keep any copies of the information, once the act of extracting and handing it over has been complete.
Tim Cook did announce that, post-iOS 8, Apple has absolutely no way to decrypt the data on users' iPhones – it seems that, sooner or later, that statement may be put to the test.
There has been a similar filing in New York, but it apparently involves another company and another brand of smartphone. The case is sealed and it is unknown which ones these are.
source:
Ars Technica
,
Court Documents
via
iMore