Apple: Data on device running iOS 8 protected from everyone, even police, but there is a catch
31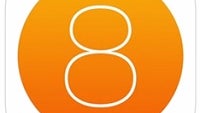 At first glance, one might feel emboldened by the idea that iOS does not give up anything to anyone. Despite what headlines you might have seen, there are limits to how well such protections actually work in real life.
Apple announced that with iOS 8, it was taking a hard line on protecting data on devices running the new software. New encryption no longer allows the company to bypass a customer's passcode to access data on the device.
In theory, this means that even if law enforcement showed up with a warrant to search an iPhone, Apple would not be able to do it, "So it's not technically feasible for us to respond to government warrants for the extraction of this data from devices in their possession running iOS 8."
Such protection is not without its kinks as you might imagine. If you back-up information on iCloud, even with two-factor-authentication, Apple can and will comply with warrants because that data resides on its own servers. Moreover, if you use email, law enforcement will just go to your email provider, and call data can be obtained from your wireless provider.
That does not mean Apple's efforts are in vain. The Electronic Frontier Foundation lauds Apple's endeavors for "standing with our customers when the government seeks to access their data." Of course, that does not mean Apple is the new BlackBerry either. Apple has more than its share of warts when it comes to security vulnerabilities, the most recent of which was highlighted in the wake of a bunch of naked celebrity photos being grabbed from
compromised iCloud accounts
.
There were other concerns too, such as
developer diagnostic tools
that completely bypassed existing security measures supposedly in place before iOS 8 was released. Data residing on an iPhone with iOS 8 may be protected, but it is still not invulnerable to forensic tools.
iOS security guru, Jonathan Zdziarski gives Apple marks for the measures it has taken, but there are still customer convenience features that leave an opportunity to exploit data on an iPhone. These features are tied to use of iTunes, which for obvious reasons, Apple wants customers to be able to use to access an iPhone's photo album, and data for back-ups, even while the phone is locked. That means photos, iTunes media, and third party app data can be accessed using some existing forensics tools.
In short, Zdziarski notes that Apple has made great strides in protecting customer data, at least as it resides on the device, but more could be done. He also provides some tips for those that are interested in learning more about protecting data on their iPhones and laptops (available via source link below). That said, nothing is bulletproof, and the right tools and knowhow will find ways to gain access to protected data.
sources:
CNN
and
Jonathan Zdziarski