US DoJ and EU Commission investigating ebook price fixing
16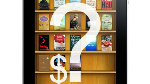 If you're anything like us, you've gone into the iBookstore, the Kindle bookstore, or the Google Bookstore and wondered why exactly an ebook, which has no associated printing costs, could be priced around $15. The entire point of digital media is that copies are infinite and so cheap as to effectively be free to produce, unlike physical media. In the beginning, Amazon Kindle set a standard ebook price of $10, which made sense. Then, when Apple came into the business, it allowed publishers to break that standard and begin charging more, which then pushed prices up across ebook sellers.
In the last two days, both the US Department of Justice and the European Commission have confirmed investigations into possible price fixing on ebooks by publishers and what role Apple may have played in it. The EU Commission mentioned five publishers in the announcement of its investigation: HarperCollins, Penguin, and Simon & Schuster of the US, Hachette Livre of France, and Verlagsgruppe Georg von Holzbrinck of Germany. The Commission said these publishers, "possibly with the help of Apple", took part in anti-competitive practices in regards to ebook pricing.
The investigations both seem to be focused on the publishers, because in the "agency model" being used, it is publishers setting the price, then Apple, Amazon, etc taking a cut of the sales. However, Apple may see a bit of extra heat because it was Apple that gave the publishers leverage to raise prices across the ebook ecosystem. It'll be interesting to see how this plays out.
source:
WSJ
&
EU Commission
via
The Verge