UK carriers join in on mobile payments, iPhone users more willing to try it out
4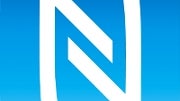 Similar to the
US carriers' ISIS initiative
, the big four UK networks Vodafone, O2, T-Mobile and Orange formed a joint venture under the Everything Everywhere umbrella to explore "
the rapid development and delivery of new mobile marketing and payment services
".
An NFC payment system, as was most recently demonstrated by
Google Wallet
, includes not only NFC-enabled phones and other gear, but also the marketing, coupons and loyalty programs to go with it. NFC also can be used as an access card to buildings and such, and it seems that the UK carriers are aiming at all its possibilities:
"
This groundbreaking new business will unlock the true potential of commerce in the wire-free world. he benefits will be felt across the whole industry, allowing people to manage their money and make payments using their handsets, helping advertisers reach their customers on the move, and helping banks provide their clients with an easy and convenient way of making payments.
", said Tom Alexander, CEO of Everything Everywhere.
According to the Vodafone UK CEO: "
Currently people take their mobile, wallet and keys when they leave home. In the near future, people will now start leaving their wallet at home, and in the mid term their keys may also be integrated into their mobile as NFC allows the mobile to act as a digital access card. The joint venture is the next phase in realising that ambition.
"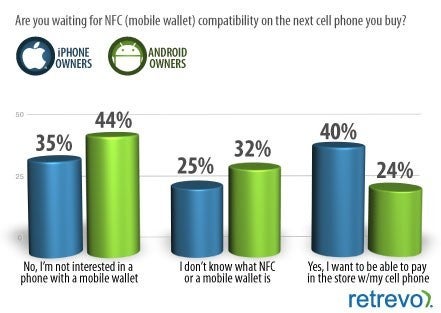 The UK mobile payment initiative should start bearing fruit as soon as this year. A recent study who feels more adventurous to try out the NFC-enabled wonders, revealed that 61% iPhone owners are more likely to venture into various mobile wallet initiatives, if they were supplied by Apple (shocking, we know), versus 46% of Android users willing to check out projects like Google Wallet.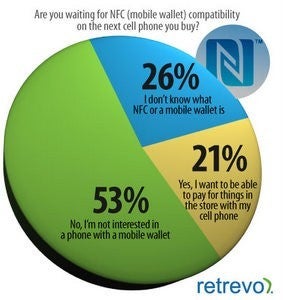 Still, only 21% of people don't mind paying for stuff with their phones, according to the study. This, however, might change pretty soon - next year is considered by most analysts the one where NFC will pick up steam, and there is barely a cell phone maker that hasn't announced plans for NFC gear, with the most recent example being
Sony Ericsson
. If Apple jumps in, with its hundreds of millions of iTunes credit card accounts, the future of the mobile wallet might indeed be bright.