UAL spends millions to spruce up its terminal in Newark; airline uses the iPad to attract travelers
5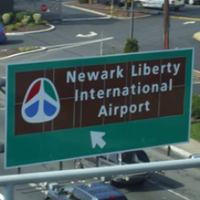 Newark Liberty International Airport is getting a face lift, and the Apple iPad is part of the change. The airport is constantly near the bottom when it comes to on-time rankings, and the changes are supposed to make it easier for passengers to make their flights in a timely fashion. Other New York metropolitan airports have also employed Apple's tablet as a way to spruce up the clinical surroundings of the location.
By next year, every restaurant and gate seat in UAL's Concourse C will feature an iPad, with information including flight updates. Passengers will also be able to browse for food and make purchases. Retail purchases are guaranteed to arrive no later than 15 minutes later. Travelers passing through the airport have had mixed feelings about the changes.
UAL uses the Newark airport as a hub for flights crossing the Atlantic, and those circling the globe. The airport is the 14th busiest in the states. But all of this growth doesn't come without a hitch; the airport was 26th out of 29 in on-time departures. And some travelers who were at the Newark Airport recently, were unimpressed when it came to using the iPad. Some complained about how long it took to get a drink after ordering it from the tablet.
The bottom line is that Newark wants to compete as a business traveling center for the enterprise. Traditionally, New York's LaGuardia Airport and JFK International Airport have been the easiest way for businessmen to travel by plane in and out of New York City. Most airlines make a larger percentage of their profits on flights coming into and out of the Big Apple. If the $120 million can be spent in a way that attracts more business flyers to the world's second largest airline, it will be money well spent.
source:
Bloomberg