U.S. consumer intent to purchase an Apple iPhone is at a five year low
46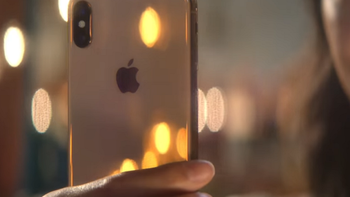 While we have seen
Apple cut orders for the 2018 iPhone models
and suppliers announce lower revenue, it is consumer demand for the iPhone that is at the heart of the business. And
according to CNBC
, today Swiss banking giant UBS confirmed that the public is losing interest in Apple's top selling device. The firm's analysts wrote a note to clients telling them that the results of its latest survey show that purchase intent in the U.S. for the iPhone is at a five-year low, matching the level for 2015's
iPhone 6s
. The malaise hasn't just affected U.S. consumers. In China, intent to purchase a new iPhone is at an all time low.
The U.S. survey shows that only 18% of the respondents plan to buy an iPhone over the next 12 months, down 3 percentage points from last year. In October 2015, when the iPhone 6s was already released, the figure was at 17%. In China, 23% of the consumers surveyed plan on making an iPhone purchase during the next 12 months, down from 29% last year. 6,900 consumers in five countries were surveyed just as the
iPhone XS
and
iPhone XS Max
were released.
"Investor expectations for this iPhone cycle are muted. Consensus estimate for iPhones in 2019 is for roughly 2 percent unit decline and about 1 percent revenue growth."-Timothy Arcuri, analyst, UBS
Rosenblatt Securities also announced this morning that it is cutting its estimate of Apple's fiscal first quarter iPhone shipments. This is the second time that the investment firm has done this over the last two months, and Rosenblatt now has the lowest estimate among Wall Street firms. According to Rosenblatt analyst Jun Zhang, the rest of the Street will start cutting estimates of iPhone shipments in the current quarter to match his forecast.
Apple's stock price is currently down $5.82 or 3.3% to $170.87, well off the 52-week high of $233.47.

Recommended Stories