FTC wants more info on Google's acquisition of Waze
9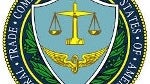 The FTC is asking Google for more information on
its $1.1 billion acquisition of crowd-sourced navigation app Waze
. Google confirmed on Saturday that the agency has contacted them. Since Waze has revenue of only $70 million in the U.S., the deal did not trigger an automatic review. While most antitrust experts do not expect the FTC to block the acquisition, it does have the right to
review the deal
before giving it a thumbs up.
The FTC will have to determine if Waze would have grown in size to have been a competitor to Google Maps. The agency also has to determine whether Google made the offer to buy Waze solely to keep the app, which has
45 million
members, out of other companies' hands. Other major firms that were said to have interest in the Israeli based company include Apple, Yahoo and Facebook.
The latter was believed to have a deal to buy Waze
that fell apart when the executives of the target company refused to move Waze's HQ from Israel to Facebook's corporate offices.
At the time that the deal was announced, Google said that it would allow Waze employees and executives to remain in Israel although it did say that it would incorporate some of Waze's traffic and navigation reporting into Google Maps while some of Google Maps' technology will be used for Waze. Over 1 billion users rely on Google Maps for navigation and traffic information. Waze uses information received from its member's smartphones to present the best routes for drivers to take after considering traffic, accidents, construction and weather into account.
source:
WSJ