U.K.'s Carphone Warehouse now offers the BlackBerry Q5 in red
3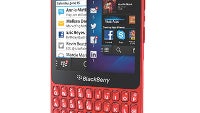 When BlackBerry CEO Thorsten Heins first introduced the BlackBerry Q5 back in May, the device was a sizzling hot red color. That is just one of the
four colors
that the Q5 will eventually be available in. The other choices are black, white and pink. Not all of the colors are so widely available. For example, when the QWERTY-equipped model was released in Germany last week,
it was available only in Henry Ford's favorite color, black
.
If you got caught up in
wanting the red version of the phone after seeing it in the grasp of CEO Heins
, you can now order it from U.K. retailer Carphone Warehouse which has an exclusive on the color. The red BlackBerry Q5 can be yours free with a signed two-year contract from carriers like Orange, T-Mobile, Vodafone, EE and Talk Mobile, starting from £21 per month ($31.29 USD). If you want it SIM free with no handcuffs, that price will be £319.95 ($477 USD).
This is BlackBerry's lone entry-level BlackBerry 10 powered model for the moment, although last month
an image of a phone called the BlackBerry Z5 was outed
.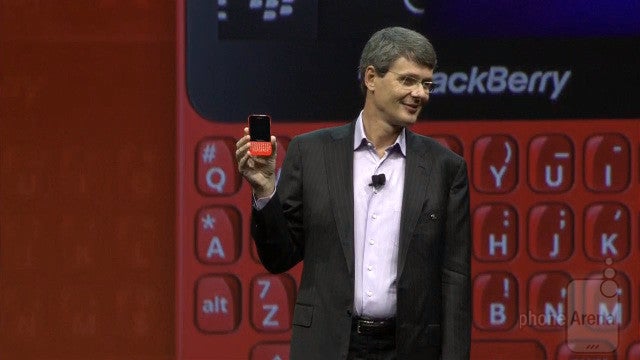 Flashback to May when BlackBerry CEO Thorsten Heins introduced the BlackBerry Q5, in red
source:
Crackberry