Two-thirds of those who switched from AT&T's to Verizon's iPhone paid the early termination fee
28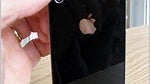 When the Verizon iPhone was only the subject of baseless rumors, many analysts predicted that a Verizon iPhone could prove devastating for AT&T's iPhone market share, as well as AT&T as a whole. But the Verizon iPhone 4 is now very much a reality, and AT&T is still going strong. And we still don't have a clear picture of the aftermath.
At the beginning of March, AT&T CEO
Ralph de la Vega
claimed that Verizon iPhone adoption was "pretty much within [their] expectations." And a later survey by
Chitika
claimed that Verizon had captured 12.7% of the U.S. iPhone market. But to get a real picture, we need to take into account the timeline of customers' contracts.
If a customer had 6 months left on their contract with AT&T, for example, they might bide their time before switching to
Verizon
. So the real results of Verizon's iPhone presence have yet to be seen. Mobclix has found that two-thirds of AT&T-to-Verizon iPhone converts paid the early termination fee. That might indicate the sense of urgency with which they jumped ship.
Although it doesn't tell us what the U.S. iPhone breakdown will be later in the year, it does bode well for
Verizon's iPhone
future. For example, if very few of the AT&T-to-Verizon converts had been willing to pay the early termination fee, it might point to a higher level of satisfaction with their AT&T relationship. But a whopping two-thirds seems to indicate that even more AT&T customers will convert when they are no longer dissuaded by an early termination fee.
source:
Mobclix
via
PCMag