Twitter to close its music app?
7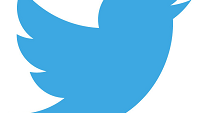 According to a published report on Saturday, Twitter has already decided to kill off its #Music app after just 6 months. Twitter #Music got off to a great start when it launched as the music app jumped to number 6 on the App Store's list of free apps. Since then, it has been a long way down in the rankings for the service. As of August, analytics firm Onavo had Twitter #Music as the 1672th ranked free app in the App Store.
Meanwhile, Twitter still will continue its strategy of inking music-related deals with other firms. It is hosting a trending playlist station for iTunes radio and is offering 15 playlists from #Music for Rdio. Twitter's hiring plans hint at the direction the soon-to-be-public company is heading in when it comes to music. Replacing its artist relation's executive Tatiana Simonian, who left Twitter to join Nielsen, Twitter selected former Topspin Media SVP Bob Moczydlowsky as a replacement. In doing this, Twitter moved away from an executive that deals with those that contribute the actual music, and has hired an executive who is known for creating products.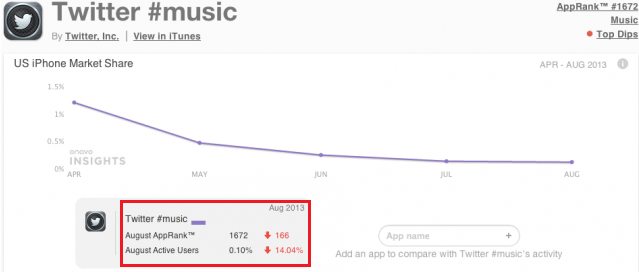 Twitter #Music continues to lose market share
source:
AllThingsD