Twitter IPO is today: here's all you need to know
5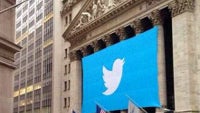 Today is probably the second most important day for Twitter since the microblog started way back in 2006 - the company is going public.
A lot has happened since Twitter co-founder Jack Dorsey kicked it all off with a simple "just setting up my twttr" first tweet out to the whole wide world (or rather web).
A geek territory in the beginning, Twitter quickly turned mainstream after a slew of celebrities joined in, beginning with talk show host Oprah and ending with US President Barack Obama and even Pope Benedict XVI' @pontiflex.
In the meantime, Twitter has become the go-to place for global events updates, breaking news, celebrities' emotional outpours, NBA players' musings, philosophical blurbs and down to sharing your meal habits and club photos.
One thing that Twitter did not become, though, is profitable. The microblogging site has not yet found a way to effectively monetize its huge user base. Monetization and ads are two common fears of both investors who want them and users who abhor the idea.
So where does the IPO happen and what is Twitter's market evaluation on day 1? The stage is set at the New York Stock Exchange (NYSE) where the 7-year-old microblogging platform will debut under the TWTR ticker. The initial stock price is set way above even the bravest expectations - at $26 apiece. Moreover, the 1-year target stands at $41.4.
Update:
And the IPO just opened at a staggering $48+ per share stock value. This makes the total market value of Twitter at north of $27 billion.
The company aims to raise as much as $2 billion on a total market cap of $14.16 billion.
Should you invest? As with nearly all IPOs there is the initial fear the company might turn out nothing more than another bubble, but a look at the chart right below should ease your fears.