Turns out getting the Android 5.1 update for Nexus 6 on AT&T takes a little extra effort – here's how
30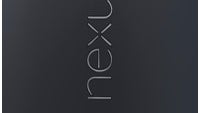 This past weekend, we shared the word that it looked like the
AT&T branded Nexus 6
was getting the Android 5.1 Lollipop update. However, a lot of people (including our own AT&T device) did not seem to be getting much by way of any notification that the update was making progress.
Looking at AT&T's support page for the Nexus 6 shows that the current OS build is still Android 5.0.1, released back in January.
As it happens, it appears it was a bit of a fluke that the update was received, okay not a fluke, let us call it, "an alternate route." For all the awesomeness of the Nexus 6 and Android Lollipop, there are a few annoying bugs in the hardware and software's behavior. So what gives? Well it appears that Google and Motorola are not in as much control over system updates as we would hope. The Android 5.1 update for the AT&T Nexus 6 is apparently slated for an official rollout in June.
June?
If you are not the type of person that likes to mess with bootloaders and sideloading, there is a remedy, and we got it to work on our own AT&T branded Nexus 6 for good measure. Follow these steps to grab the Android 5.1 update:
Backup your Nexus 6 (go to "settings" >> "backup & reset" >> select an account to back-up by clicking on "backup" and selecting the account you want to backup)
Remove your SIM card
Reset your Nexus 6 (go to "settings" >> "backup & reset" >> "factory reset data")
Restore your Nexus 6 during set-up but DO NOT insert your SIM card
That last step is the key. Connect your device to your Wi-Fi network, and allow it to restore sans-SIM card. You will then see the prompt to update your
Nexus 6
to Android 5.1 Lollipop. Once the update is complete, reinsert your SIM card and enjoy all the enhancements of Google's
latest version of Android
. This process gives you the benefit of an OTA update without having to erase everything and start from scratch thanks to Google's great back-up features.
While we discuss that, the looming issue is how Google and the carriers manage what is fragmentation at the very top of the Nexus food-chain. Branded Nexus devices, and perhaps even non-branded Nexus devices, may be at the whim of the carriers when it comes to system updates. What used to be a timely update window measured in weeks, may now be a process that spans months. Google's own Nexus support page denotes, "Based on your carrier, it may take longer than two weeks after release to get an update."
Did this update method work for you? Are you using a Google Play purchased Nexus 6 on AT&T and have you received the update yet?
source:
Android Guys