Tunity lets you hear the audio from muted TVs in airports, bars, and gyms from your Android or iOS smartphone
8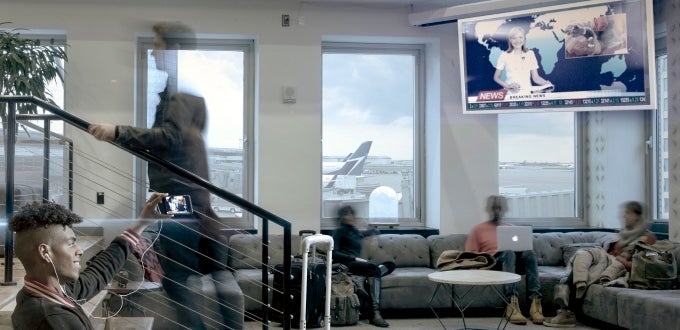 We can totally imagine how this app was born. Someone from the team was sitting in a bar, sipping a beer and glancing at the muted TV set in the corner. Suddenly, an important news cast came up but no one was able to hear anything. Meanwhile, another somebody from the team was at the gym, pumping iron like the great Schwarzenegger before, and their favorite song came on the muted TVs.
Both people thought the same thing –
it's 2016, why can't I listen to the sound from a muted TV when I want to?
And behold, Tunity was born! An ingenious solution to a problem that you'd never think about until it hits you square in the eye, this free app lets you hear the audio from a muted live TV on your mobile device.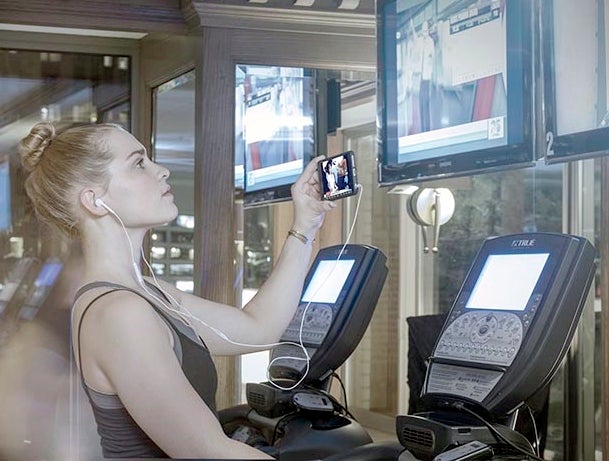 Using Tunity inside the gym.
Getting Tunity to work is devilishly simple. Just scan the TV set with your smartphone as if you were using Schazam. The app will locate the channel and proceed to stream the audio through your headphones or paired Bluetooth speaker. There's virtually no set-up or additional hardware required.
Alas, Tunity doesn't support each and every TV channel out in the world. Currently, the app is good for about 65 channels, such as the Big Ten Network, ESPN, A&E, AMC, Food Network, TBS, and TNT. As mentioned, it works only with live broadcast TV, so streaming audio from recorded footage is no-go.
Due to its nature, Tunity doesn't always sync audio perfectly, but the developers have implemented fine-tuning buttons that let you solve the problem to a degree. Another thing to be mindful of is that the app uses GPS signals from your device to establish your location and come up with the right audio stream, and you know how using GPS eats up batteries! Oh well, it's not like you will always need Tunity and keep it running for hours. But when you do need the app, it's freaking priceless.
ALSO READ