Try before you buy: Amazon Appstore Android app gets Test Drive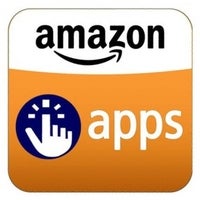 Lately, most of the times when we have news related to Amazon it is either something about a
killer smartphone deal
, or a rumor regarding the
Amazon Kindle Fire and its successor
. Well, not this time. Today's news is about a pretty neat feature that is now present on the Amazon Appstore Android app after its latest update.
We are talking about the
Test Drive feature
that until now was available only when browsing the Amazon Appstore on your computer. Basically, it allows users to give an app a try before purchasing or installing it. The trial lasts for 10 minutes or so, and the app behaves as if it were installed onto the user's Android smartphone.
"select Android phones"
can take advantage of Test Drive, do don't be surprised if the feature does not work on your handset. Also, the number of applications that can be tried is limited to somewhere around 5,000, but it will steadily grow over time, as Amazon promises. You can easily tell whether an app can be tested or not by the presence of a green
"Test Drive"
button underneath its description.
Those interested are free to get the latest version of Amazon Appstore for Android. We have provided a download link below for your convenience.