Try Sprint's network for 30-days with no risk; money back guarantee is for a limited time only
14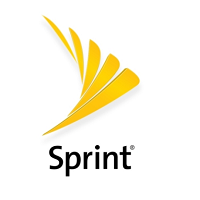 If you're a brand new Sprint subscriber who is not happy with the service before 30-days has expired, don't worry. Sprint's new money back guarantee will reimburse you for the cost of the new smartphone you purchased from Sprint (you do need to return it, of course) and the cost of the service that you used.
This is a limited time offer that can be used by new customers, or for new lines activated by small businesses. And yes, existing customers who add a new line can also take advantage of the guarantee. In addition, customers leaving one of the major carriers can still take advantage of Sprint's 50% off plan that cuts your current T-Mobile, AT&T or Verizon invoice in half. And the carrier will even reimburse you up to $650 per line to cover your ETF or phone installment plan balance.
"As I talk with wireless consumers across the country, they tell me over and over that a reliable network is the make-or-break factor in their buying decision. Sprint's 30-day satisfaction guarantee is giving consumers the opportunity to try us out worry-free and experience everything Sprint has to offer – our award-winning, super-fast LTE Plus Network, the best price for unlimited plans, and so much more. No gimmicks, it's that simple. And AT&T, Verizon and T-Mobile customers can still save 50 percent off most standard rate plans when they switch to Sprint."-Marcelo Claure, CEO, Sprint
The nation's fourth largest carrier is betting that once you do try its service, you'll like it. Heck, you might even love it. And Sprint is willing to back this up with the 30-day guarantee. If you're interested in taking the mobile operator up on its offer, click on the sourcelink. After all, what have you got to lose?
source:
Sprint
via
AndroidCentral