The reason why Trump is demanding that Americans boycott AT&T is ridiculous
21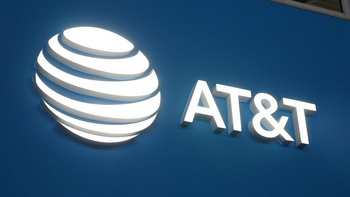 President Donald Trump used his Twitter account
(via
CNBC
) today to call for a boycott of the nation's second largest carrier, AT&T. Did the wireless provider overcharge the White House for unlimited data? Was the president's account throttled preventing him from sending an important tweet? No, the reason for the boycott has nothing to do with the carrier's performance. It has to do with the fact that AT&T's purchase of Time Warner left it with control of
CNN
.
In a tweet, the president wrote that if enough people stopped using or subscribing to AT&T, it would force the company to change the way CNN covers Trump. It certainly is not normal behavior for a U.S. president to call for a large American company to be boycotted because he doesn't like the way he is portrayed in the media. Most U.S. presidents, Democrats, and Republicans alike, simply put up with the way they are covered by the press.
In late October 2016, just weeks before the election,
AT&T announced that it would buy Time Warner for $85.4 billion
. Then-candidate Trump said that if he were elected president, he would block the deal because "It's too much concentration of power in the hands of too few." But what really stuck in his craw was the fact that CNN was involved in the transaction. As we pointed out at the time, "
with CNN's pro-Clinton coverage of the election, this seems more like Trump's usual attempt to get revenge on anyone that doesn't treat the thin-skinned billionaire with the deference Trump believes he is due
."
Trump wants Americans to boycott AT&T because he is not happy with CNN's coverage of his presidency

In his tweet, Trump wrote, "I believe that if people stopped using or subscribing to @ATT, they would be forced to make big changes at @CNN, which is dying in the ratings anyway. It is so unfair with such bad, Fake News! Why wouldn't they act. When the World watches @CNN, it gets a false picture of USA. Sad!" Democrats in the House are trying to investigate whether Trump told his former economic advisor Gary Cohn to have the AT&T-Time Warner deal blocked. A request made to the White House for related documents back in April was denied.
This isn't the first time that Trump has called for consumers to boycott a U.S. tech firm. In February 2016,
candidate Trump called for consumers to boycott Apple
for failing to allow the FBI to unlock the
iPhone 5c
belonging to San Bernardino shooter Syed Farooq. At the time, Trump tweeted "Boycott all Apple products until such time as Apple gives cellphone info to authorities regarding radical Islamic terrorist couple from Cal(ifornia)." And in 2015, after T-Mobile CEO John Legere had a Twitter battle against the future president, Trump insulted T-Mobile's service and said
that he didn't want the carrier offering its wireless service in any of his buildings
. Despite this tirade, it would appear that the president is in favor of the T-Mobile-Sprint merger. This seems clear considering that Trump's handpicked FCC Chairman, Ajit Pai, has recommended that the $26.5 billion deal get approved. Pai usually does whatever he is asked to do by the president, such as removing the Obama-era net neutrality rules from the books.
Meanwhile, neither AT&T or CNN have commented on the president's tweet.