John Legere takes on The Donald after Trump dumps on T-Mobile's service
41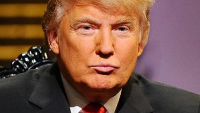 Two of the most outspoken executives in the U.S. are entwined in a battle that is being made public because of the forum that they have decided to use to have this fight. Actually, Donald Trump took the first swing by sending a text to John Legere, complaining about T-Mobile's service. The message from Trump read, "
T-Mobile service is terrible! Why can't you do something to improve it for your customers. I don't want it in my buildings
."
Now here is an amazing coincidence. When Legere received the tweet, he was staying in a room at one of Trump's hotels. After informing Trump that he planned to check out, the Donald beat his chest like Tarzan, tweeting everyone that "
T-Mobile service sucks and it took a Trump to call him (Legere) out
."
Trump also took some shots at Legere's "rock star" hair style, which led the T-Mobile CEO to ask incredulously whether Trump actually made a comment about hair. If you're not familiar with the real estate mogul, he is known for having an rather odd hair style.
This Twitter fight between Donald Trump and John Legere could go on for years with non stop tweeting between them. The winner of this battle is AT&T CEO Randall Stephenson, who has been replaced at the top of Legere's hit list for the moment.
source:
@JohnLegere
,
@realDonaldTrump
via
TmoNews