TrulyClean is a Samsung Galaxy S4 bloatware cleaning script
13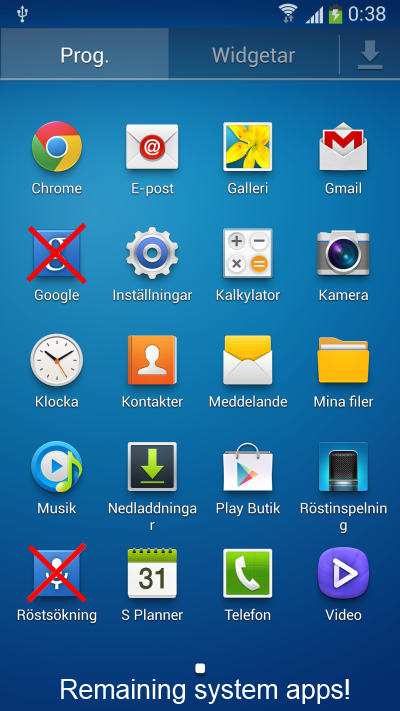 Apps left after TrulyClean script has been applied
Nobody likes bloatware on their Android smartphone. It just sits there doing nothing but occupying scarce system resources. Isn't there a way to get rid of it once and for all? Sure there is, and if the
Samsung Galaxy S4
is your smartphone of choice, TrulyClean is a script that can free it of bloatware.
TrulyClean, which is compatible with both GT-I9500 and GT-I9505 models of the Samsung Galaxy S4, removes nearly 100 apps, thus cleaning over 600MB of storage space. That includes not only S Voice and the Samsung Hub, but also things like Google Earth, Google+, and Gmail. Of course, users are free to download the last three apps manually in case they want to. And those who are brave enough to do so may edit the script themselves.
TrulyClean script can be obtained from the
XDA-Developers
forum so follow the link below in case you're interested.