Truecaller for iOS updated with Flash Messaging, here is how it works
4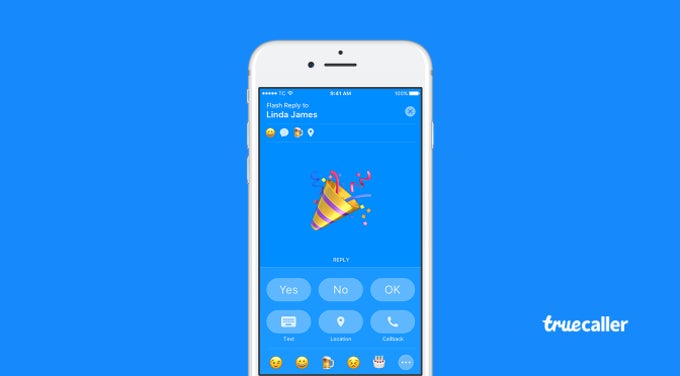 The team behind
Truecaller
, the dialer app for Android and iOS devices, has just announced it has added a new functionality called Flash Messaging. The new feature works cross-platform, so you'll be able to to use it on either Android or iOS devices.
Flash Messaging has been specially designed to fulfill consumers' need for maximum mobility. There are times when you want to answer a message from your friend as explanatory as possible, but you don't have the time for it.
Well, Flash Messaging is meant to make these moments of our lives much easier. So, if you're using
Truecaller
, you can now a pre-defined question to ask your friends something, or you can type in your own question.
Your friend will receive the message that will show up on their phone as a call. They have 60 seconds to answer it from the moment they receive it. He/she can then choose from a short pre-defined list of replies, which is just one tap away.
You can even send your friend your exact location using
Google Maps
with two taps. Here are the main benefits of Flash Messaging, as pinpointed by the developers:
It looks like an incoming call, but unlocks to be an incoming message;
Can be responded with one tap to send location, emojis, and pre-written smart answers;
All Truecaller users can receive them;
Free to use with data.
Flash Messaging has been available on Android for quite a while, but you can now use it on iOS devices as well. Make sure to download the latest
Truecaller
version in the App Store to reap the benefits of Flash Messaging.