Traffic information in Windows Phone Maps coming to more countries soon
2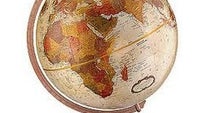 If you are a regular user of the traffic feature available in
Maps for Windows Phone
, you might have noticed that a few improvements have been introduced recently. In particular, the real time traffic information is now a lot more detailed, and the guys at Bing and Nokia are the ones we have to thank for that. Road conditions are available not only for certain major roads, but for additional highways and secondary streets as well.
The Maps application represents traffic by altering the color of the road. Green roads are clear, while yellow and orange ones are somewhat congested. Red indicates that you will be stuck for a while, and roads colored in black are closed. If no roads change color, then traffic information is not yet available in your area.
But wait, there's a lot more! Real time traffic data is to be given another expansion soon and will be made available in major cities across a number of countries. The list includes Austria, Belgium, Brazil, Denmark, Finland, France, Germany, Greece, India, Indonesia, Ireland, Italy, Luxembourg, Mexico, Netherlands, Norway, Poland, Portugal, Russia, South Africa, Spain, Sweden, Switzerland, Turkey, Ukraine, and the United Kingdom. The feature is expected to go live within a few weeks, so keep an eye out for it, in case you are interested.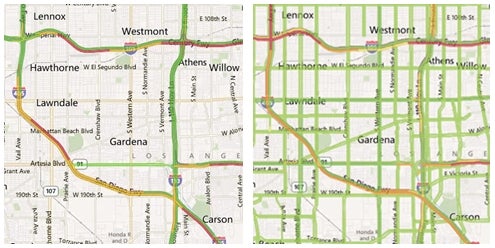 Traffic info provided by Maps for Windows Phone in Los Angeles, before and after
Recommended Stories