Top 5% of Verizon's unlimited data users over 3G now subject to Network Optimization
59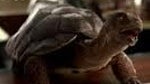 Starting last Thursday, Verizon has put into operation a plan that throttles data speeds for those 3G unlimited plan users
that are in the top 5% of data users per month
. The carrier put up a "Data Disclosure" page that says that currently,
the top 5% use 2GB or more data per month
. The throttling will occur only when an affected user is connected to a congested cell site. Verizon is telling high-use customers that they can avoid throttling by switching to a 4G phone, switching to a tiered data plan, or by using Wi-Fi more often. The carrier is actually calling this "Network Optimization" and says it is not throttling because the slower data speeds will occur only on congested web sites. Verizon says real throttling occurs 100% of the time.
Verizon says it offers many ways
to monitor your account
during the month. From a PC you can go to "My Verizon" or "My Verizon Mobile" from a handset to obtain real time usage data. The carrier also offers a
Data Use Calculator
where you can plug in how many minutes of video or music you stream over Verizon's 3G pipes every month and get an estimate of much data you are consuming. Available on Big Red's Android phones and some BlackBerry models is a widget that will show your data usage with a quick glance at the screen. You can also click on the widget to reach "My Verizon".
95% of Verizon's 3G customers with unlimited data plans
will not be affected
. You probably will be under the 2GB monthly threshold even if you send 7,500 emails a month, visit 750 web sites, stream 150 minutes of music, watch 1 hour of high-resolution video, 5 hours of low-resolution video and upload 60 pictures. You should also be outside of the top 5% of data users if during the month you sent 7,500 emails, visit 150 web pages, view 1 hour of hi-resolution video, 5 hours of low-resolution video and upload 300 pictures.
Separate from Network Optimization, in certain markets, Verizon has already started its previously announced Video Optimization which means that data is sent efficiently in order to benefit the greatest number of users and could affect the way certain data files appear on your phone.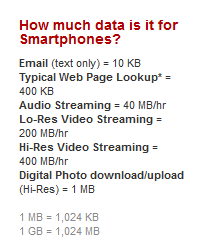 Typical data use on a smartphone
As far as
throttling
Network Optimization is concerned, even business customers are affected. Talk and text are not reduced to lower speeds, but
browsing,email, music and video streaming
are. Streaming is the most affected since it uses the most data. Verizon says that the slower speeds cannot be pre-determined and depend on the number of users are on a cell site at a time and what data applications are being used. And while no alerts can be set to go off when you come close to the 2GB threshold, Verizon is working on some type of early warning system. Unfortunately, there will be no adjustments to your bill if you are affected by Network Optimization. After your monthly billing cycle ends, you will not be throttled unless you go back over the 2GB limit again.
As the carrier has repeatedly made clear, you can reduce your chances of being in the top 5% and going over the 2GB monthly bar by using Wi-Fi whenever possible, switching to a 4G device, switching to a tiered data plan, or perhaps the most unsatisfactory option-cutting back on multimedia use and browsing on your phone. You can check out the entire web page by clicking on the sourcelink.
source:
Verizon
via
9to5Mac