Top 12 smartphones with 4K video recording capabilities
20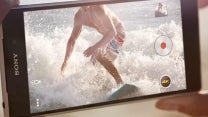 Although smartphones that can shoot 4K video have been around since 2013 when Qualcomm launched the Snapdragon 800 chip series, it was only in 2015 that 4K video capture became a must-have feature for high-end smartphones.
At its origins, 4K is a term that defines a resolution of 4096 by 2160 pixels at an aspect ratio of 16:10, but since 16:9 is the standard aspect resolution for smartphone camera sensors, manufacturers market 4K videos as having a resolution of 3840 x 2160 pixels.
While some argue that 1080p videos offer sufficient detail, especially since 4K TV sets have yet to take off in popularity due to their prohibitive price, the added detail that can be captured in such high-resolution videos makes everything look sharper and clearer.
With this in mind, we've decided to take the time and analyze the current smartphone offering and pick out the 5 best smartphones that can shoot 4K videos.
The latest iteration in the iPhone series has brought a much-needed improvement in terms of primary camera resolution. The old 8MP sensor was updated to a 12MP sensor with 1.22-micron pixels, while the lens is now 5-element piece with an aperture of f/2.2. On top of that, the sensor also supports phase detection autofocus.
In terms of video, the iPhone 6s series can shoot 30fpsvideos at a resolution of 4K (3840 x 2160 pixels). On top of that, it also supports 1080p video capture at 120fps, or 720p capture at 240fps, frame rates that allow for some radical slow-motion effects. Unfortunately, only the iPhone 6s Plus comes with hardware optical image stabilization. The standard iPhone 6s only relies on software to smoothen videos, which isn't as efficient.
During our review of the
iPhone 6s
and
iPhone 6s Plus
, we observed that the quality of the 4K video recordings coming out of the latest iPhones is up to par with anything that the Android ecosystem has to offer.
The new Sony Xperia Z5 family, which consists out of the standard Xperia Z5, the Xperia Z5 Compact, and the Sony Xperia Z5 Premium, comes with 4K recording abilities, which is hardly surprising given that the feat was available on last year's Xperia Z3 family as well.
We have to note that the new Xperia line-up comes with new 23MP 1/2.3" Exmor RS sensors. Furthermore, the Z5 family also comes with hardware OIS system that Sony markets as the
SteadyShot Intelligent Active Mode
, as well as blazing-fast hybrid autofocus system.
We have yet to extensively test the new Sony smartphones, but reports prove that Sony has
partially solved the overheating problems
which occurred when shooting video in 4K on the Xperia Z3. Furthermore,
Sony's 4K video samples
show a clear improvement compared to what the Xperia Z3 family had to offer.
As an added bonus, the Xperia Z5 Premium is the only smartphone out there that lets you view 4K videos at their native resolution.
Samsung was one of the first smartphone makers to jump on the 4K bandwagon, and it doesn't surprise us to note that all of the company's 2015 flagship handsets came with the ability to shoot videos at this resolution.
The standard
Galaxy S6
, the
Galaxy S6 edge
, the
Galaxy S6 edge+
, and the
Galaxy Note5
all come with 16MP primary sensors with phase detection autofocus and optical image stabilization. 4K video capture is done with clear audio recordings, continuous autofocus, great color reproduction and all of the details that fit inside a 3840 x 2160 pixel matrix.
The LG G4 features a 16MP 1/2.6" primary sensor with laser autofocus and optical image stabilization. During our review of the LG G4, we found that 4K video capture yields produces good results overall, with lots of detail, no brutal shakes, and low digital noise in low light conditions.
Unfortunately, the LG G4's manual camera controls, which have made the handset very popular among smartphone photography enthusiasts, do not extend to the video side of the camera. Check out the 4K video samples in our full
LG G4 review
.
Both the LG-made Nexus 5X and the Huawei Nexus 6P come with 12.3MP Sony sensors with an aperture of f/2.0 and large 1.55-micron pixels. The sensors are actually capable of shooting 4K video at 60fps per second, but current-generation smartphone chips, including the Snapdragon 808 and the Snapdragon 810 - are limited at 60fps.
We have yet to test the two new Nexus handsets for ourselves, but the technical specifications sure look promising.
Recommended Stories