Top 10 phones with the fastest charging times: from zero to hero
46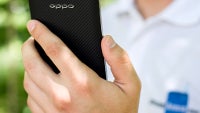 While we marvel at the
battery life gains
that are coming fast and furious with flagship handsets this season, thanks to a combination of larger battery capacities, more frugal display package designs, and software tweaks, there are advancements on the flip side of the coin - charging time - too. The amount of time it takes your phone to go from zero to hero with the stock charger is a metric that is often overlooked while we curse or praise the amount of screen-on time that the phone is able to last.
Still, charging times vary considerably from one device to another, and, especially with the ever-growing battery capacities these days, it is important that manufacturers include a powerful charger in the box, and make the battery management electronics intelligent enough to let all that juice in as quick as possible, without affecting the overall charging cycles lifespan.
The undisputed champion here is Oppo, whose monster chargers are a sight unseen in the smartphone industry, and managed to catapult Oppo's flagships at the top of our shortest charging times list. Here are the top fastest-charging brand name handsets according to our database, where we log all times to get the phone from a completely depleted battery to a 100% with the charging unit that the manufacturer itself has supplied in the box.
Recommended Stories