Top 10 best rated paid Android apps in the Play Store
7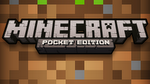 Are you curious which are the most popular paid apps for Android at the moment? We pulled the latest
AndroidRank ratings
for you, and the results are somewhat surprising.
If you thought most of those will be games, you are in for a disappointment Granted,
Minecraft
with its more than 5 million downloads, has been at the top of Android's paid apps almost since its appearance in the Play Store, and Modern Combat as well as Plants vs Zombies are favorite pastime for millions, but 40% of the top 10 aren't games.
We've got premium versions for some of the most widely used entertainment and utility apps out there sneaking their way into the top 10 ranking paid Android apps, coming to show that if you create a quality product, you can earn money from it even if it is not a game. Check out the list below, and tell us if you found any surprises. As for the top free apps, you can bet that most of them are Google's own services made as standalone applications.