FCC approves RED Hydrogen One in titanium
9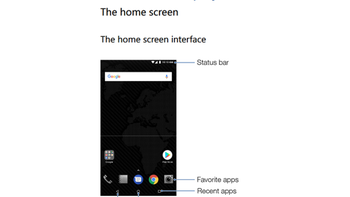 The
RED Hydrogen One
in titanium has been approved by the FCC. Among the documents made publicly available by the regulatory agency is the phone's user manual (see image at the top of this article) and several external and internal photographs. Under a document entitled Product Change Description, we learn that the phone's model number has been changed from H1A1000 to H1T1000.
The RED Hydrogen One features a 5.7-inch display that works with 2D, 3D and RED's 4-View holographic format. The device is powered by the previous generation's Snapdragon 835 Mobile Platform with 6GB of RAM. A label pictured in the FCC documentation for a Hydrogen One gift box shows a model with 256GB of native storage, and there is a photo of the 4510mAh battery that keeps the lights on. Android 8.1 Oreo is pre-installed.
The Black or Shadow aluminum Hydrogen One could be available on November 2nd from AT&T or Verizon priced at $1,295. The titanium model, which will cost $1,595, has proven harder to build and it will probably be nearly impossible to find even after the model is officially launched.