Tips on how to activate Wi-Fi 802.11n on your HTC HD2
This article contains unofficial information.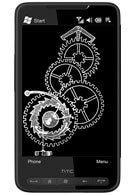 Did you know that the
HTC HD2
had well kept secrets you are unaware of? The handset actually comes with hidden support of the
Wi-Fi 802.11n
protocol, that if activated equates to substantially faster loading of webpages and to top it off... the feature is fully functional over 3G networks as well. To activate it, you would need a bit more knowledge of Windows Mobile than what you can gain while reading a beginner´s guide to the OS, the necessary software that can edit and change HKLM files as well as application able to show the hidden files on your handset. The guys over at xda-developers recommend that you use the products of Resco, but you are free to pick any software that will get the job done. Once you´ve obtained the necessary tools, you will have to edit HKLM/Comm/BCMSDDHD1/Parms11nModeDisable and change its value from 1 to 0. More information on how to do it as well as another 39 useful tips (at the time of the current news piece) can be found via the source link. We would like to thank all xda-developers users who have once again helped customers to get the full potential of their smartphones.