Tip: make a Samsung Galaxy phone faster by disabling its S Voice shortcut
51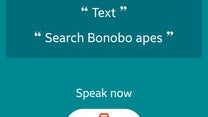 At this point in time, it has become nearly impossible to think of Samsung without its Galaxy smartphones coming to mind. And that's hardly a surprise – Galaxy handsets are hugely popular and come in dozens of different models, including best-sellers like the Galaxy S5 or the Galaxy Note 4. Alas, perfect they're not. As most other gadgets, Galaxy smartphones have their flaws, and one of them is the UI, which can get choppy or unresponsive at times even on high-end handsets. Thankfully, there are steps one can take towards increasing the performance of their Samsung Galaxy smartphone, and one of them is to tinker with S Voice's settings.
S Voice, for those of you who don't remember, is a virtual assistant, which Samsung built as a response to Apple's Siri. For the past two and a half years, it has been one of the many pre-loaded bells and whistles on Samsung's top Galaxy smartphones, accessible at any time with a double-press on the device's home button.
But as convenient as it may be, this home button S Voice shortcut is causing the interface to lag – a delay is easy to notice when you go back to your home screen by pressing the home button.
The solution? Well, if S Voice isn't really your cup of tea, then simply disable its shortcut to get rid of the lag. To do this, open S Voice and go to its Settings screen. Disable the "Open via the home key" option and you're done!

With the tweak applied, you should instantly notice that your home button is more responsive, bringing you faster to your home screen than before. Obviously, you can't access S Voice from the home button shortcut anymore, but you can still activate Samsung's voice-guided assistant from its app shortcut, in case you ever need to do so.