Three more executives say "Goodbye!" to BlackBerry ahead of quarter financial report
7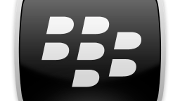 The structural changes within BlackBerry continue, as the company is losing three high-ranking executive officers. Both Rick Costanzo, executive vice-president of global sales, and Chris Wormald, vice-president of strategic alliances, are relieved from their duties at the troubled Canadian manufacturer. The director of global public policies, Mark Cameron, is leaving the company as well. This is part of BlackBerry's shake up, which aims at bringing the company back on its feet.
In the beginning of November, BlackBerry replaced CEO Thorsten Heins with John Chen. Chen's reorganization of BlackBerry began
less than a month ago
, when it was announced that some management and board changes would be made. Shortly after, board member Roger Martin, Chief Marketing Officer Frank Boulben and Chief Operating Officer Kristian Tear left the company, while James Yersh replaced Brian Bidulka as a Chief Financial Officer. However, the latter will remain a special advisor to CEO John Chen for the remainder of the fiscal year.
Yesterday (December 18) it was announced that in order to strengthen BlackBerry, John Chen has hired two new high-ranking executives, who happen to be his former colleagues. James S. Mackey was recruited as Executive Vice President for Corporate Development and Strategic Planning, while Mark Wilson will take up the reigns of the company's marketing. Both have worked with Chen at a German software company, SAP, for a lot of years.
"
Jim and Mark are important appointments for BlackBerry as they bring extensive experience and add the necessary leadership and depth that will help us drive our transformation
," said Chen. "
I have worked extensively with both of them in the past, have the utmost respect for their experience and accomplishments, and we have developed close and trusted relationships with each other that will enable us to cohesively manage the changes required to reshape BlackBerry.
"
Another former SAP executive, John Sims, was named head of BlackBerry's global enterprise services on Tuesday (December 17). Considering that Sims has engaged in many company redesigns in the past, it is highly likely that he would be in the core of BlackBerry's plan to step on its feet.
"
I am pleased to welcome such a seasoned executive as John to BlackBerry to help lead our key business operations through our ongoing reorganization and transition,
" said BlackBerry's CEO John Chen."
His extensive experience in transforming businesses, redefining brands and motivating teams will be a tremendous asset to BlackBerry as we reshape the Company to be more nimble and focused. The changes we are making demonstrate our commitment to innovating for current customers who count on BlackBerry, and the new users who are just learning how powerful and compelling the BlackBerry 10 platform can be. John will be central to all of those efforts
."
BlackBerry is expected to announce its quarter earnings report for Q4 2013 on December 20. According to some analysts, the company's revenue for the trimester will be $1.6 billion, which is a 42% down in comparison with the same period in 2012. Meanwhile, the company announced that thanks to a recent contract, it will supply the French car manufacturer, Peugeot Citroen, with 10,000 BlackBerry 10 smartphones.