More old regime BlackBerry executives fired
9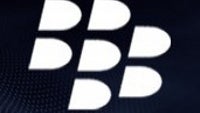 BlackBerry announced on Monday that it has let go a number of executives from the old regime. The executives leaving the beleaguered manufacturer include the company's CMO Frank Boulben. Also leaving Waterloo is Kristian Tear, the Company's COO. In addition, Brian Bidulka is out as CFO, replaced by Sr. VP James Yersh. Bidulka will be kept on for the rest of the fiscal year as an adviser to CEO John Chen to help smooth out the transition. Also, Roger Martin has resigned his seat on the BlackBerry Board of Directors that he held since 2007.
New CEO John Chen took over for Thorsten Heins early this month when
the company's privatization deal with its largest stockholder failed to get financing
. BlackBerry settled for a $1 billion infusion via the sale of convertible debt. Chen said in a statement on Monday that BlackBerry still has a strong cash position. But as the new management group takes over, it is not unusual to see those associated with the failure of the previous regime lose their jobs.
"BlackBerry has a strong cash position and continues, by a significant margin, to be the top provider of trusted and secure mobile device management solutions to enterprise customers around the world. Building on this core strength, and in conjunction with these management changes, I will continue to align my senior management team and organizational structure, and refine the Company's strategy to ensure we deliver the best devices, mobile security and device management through BES 10, provide multi-platform messaging solutions with BBM, and expand adoption of QNX embedded systems."
-John Chen, CEO, BlackBerry
As we told you last week, BlackBerry's next earnings report is
scheduled to be released on the morning of December 20th
. Since the last report for the second quarter included
a massive $930 million to $950 million write down
of BlackBerry Z10 inventory, it should be interesting to see what BlackBerry reports for the period.
source:
BlackBerry
via
ReadWrite
,
IntoMobile
Recommended Stories