This wild Samsung Galaxy S7 Edge concept dreams of a phone with a triple curve, microSD card slot
39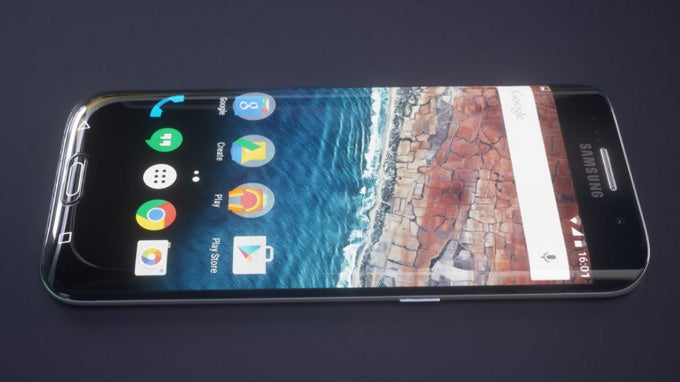 Just around a month before the expected official unveiling of Samsung's next big thing, the upcoming Galaxy S7, we still haven't seen any huge leaks and the phone remains a fairly well kept mystery.
We have heard some things: Samsung is expected to introduce various versions of the device, and by now it seems certain that there will be a model running on Qualcomm's new Snapdragon 820 system chip and another one, with Samsung's custom Exynos solution. Other rumors have also mentioned that Samsung might release a regular Galaxy S7 and then a curved Galaxy S7 Edge.
A month before the official unveiling, Samsung has kept the Galaxy S7 Edge a secret
While we have not seen the phone in its physical form, here is a wild concept made by the brilliant designer Martin Hajek that explores the idea of a futuristic Samsung Galaxy S7 Edge with one more curve to it. While the current Galaxy S6 Edge has its screen curved on both of its sides, this wild S7 Edge concept imagines a phone with three curves: both edges and the bottom. Interestingly, the home key is somehow build inside that curve, and so are the two capacitive keys.
There is also a microSD card slot depicted right on the bottom of the device, with the slot being particularly interesting: it looks like your typical card reader where you don't have an enclosed tray for the card, but rather an open slot.
With a razor thin border around three of its four sides, all of the ports of the phone are pictured at the top: the 3.5mm headset jack and the USB Type C are all there.
You can see images of the concept right below, but don't forget for a moment that this is merely a concept and a wild one at that. Chances are that the Galaxy S7 Edge, when it arrives, will be much less radical than those images show.