This totally unrealistic iPhone 7 concept is irresistibly cool
37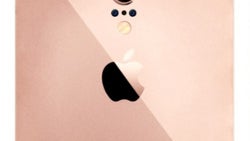 It's way too early to know much about the Apple iPhone 7, a phone with a release date likely set for the middle of September 2016, but this did not stop Redditor Afikouras from exercising his imagination using all the current rumors to produce this totally unrealistic, yet irresistibly cool concept for Apple's next big thing.
This iPhone 7 concept is built around three key rumors: firstly, the possibility of a fingerprint scanner built inside the display, then, the rumor of a buttonless and portless, completely wireless iPhone, and finally, on camera tech courtesy of Linx, the company Apple acquired for $20 million in early 2015. Linx's multiple lens camera system that is able to bring a neat bokeh effect in images, as well as capture more light, which is especially important for low-light situations.
Based on rumors rather than reality, but very likable
The curved shape of the iPhone 7 back in this concept is also very likable, making for a very ergonomic in-hand fit, much like some Motorola devices recently. Finally, the vintage color style with a darkened area at the bottom also looks very memorable.
Despite this being just a fantasy, it's one that's very likable, don't you think? The author used screenshots of the MacBook and the iPad pro and the iPod touch to compile this mash-up concept, so don't be surprised if you find familiar elements.